When Nothing Goes Right, Go Lift!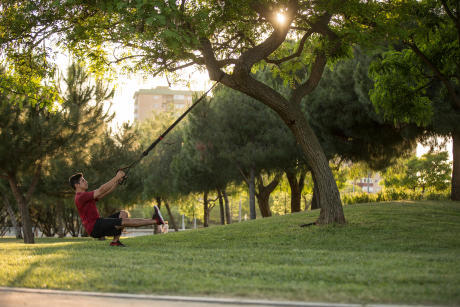 TRAIN ANYWHERE AND EVERYWHERE 
The gym maybe packed but you can aways find someplace else to train. The convenience of carrying your workout session wherever you go is more than possible with a training strap that attaches easily to any object in your home, your office or even outdoors.